In March 2023 INFO  TECH has released a new version of 61850 Avenue toolset with new capabilities.
IEC 61850 client tool version 2.1.13:
- added functionality of cyclic data polling in a common monitoring view of selected data items from different server IEDs (PDV - Process Data View),
- verified support to secure connection using TLS (Transport Layer Security),
- minor improvements.
New functionality of 61850 Avenue - Cyclic Data Polling in Process Data View (PDV)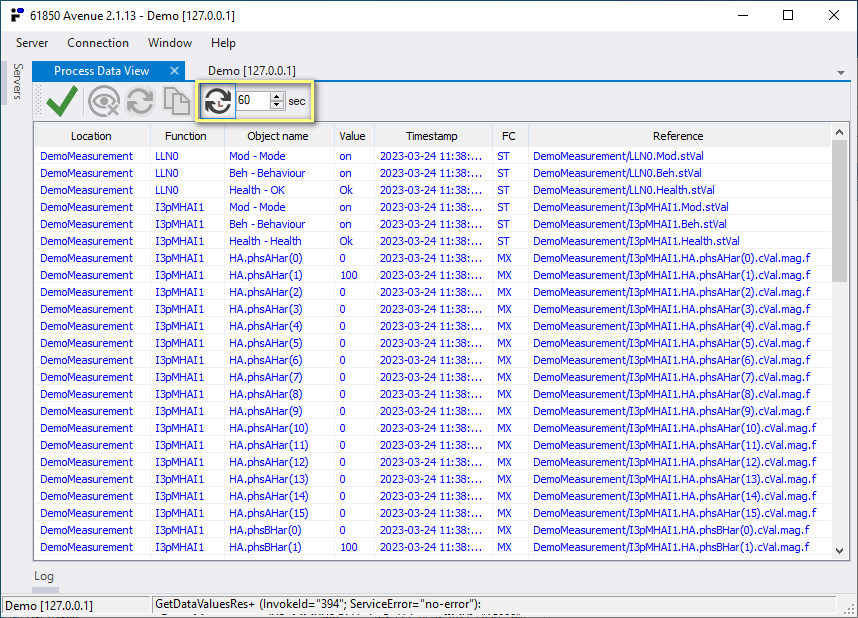 61850 Relay Simulator:
- verified support to secure connection using TLS.
61850 ICD Editor:
- added definitions of new LN classes specified in the IEC 61850-7-410 Ed.2.1, IEC 61850-7-420 Ed.2.0 and IEC 61400-25-2 Ed.2.0 and Edition 2.1 of the IEC 61850 standard.
GOOSE Toolset:
- improvements in messages streams view and routable messages.
Sampled Values Toolset
- added support of sampoling and messaging options defined in the IEC 61869-9. 
Welcome to learn the details of the new release of the 61850 Avenue toolset.
INFO TECH testing and simulation tools for the IEC 61850 standard based communication are already licensed to over 100 companies and research institutions from 5 continents.
During the year 2022 the source code license to INFO TECH IEC 61850 Software Library was purchased by 1 new customer while 2 new customers decided to license our binary libraries for MS Windows platforms. And 4 of our long term customers-licensees purchased upgrades of the licensed INFO TECH IEC 61850 Software Library to ensure the proper support of Ed.2/Ed.2.1 in their products.
We also gained 2 new licenses of INFO TECH IEC-104 Software Library.
Our customers obtained 2 new IEC 61850 conformance certificates granted by the UCA IUG. In this way the INFO TECH reference list is already composed of 37 conformance certificates: 34 for server devices and 3 for client devices !
After adding the support of secure client-server communication to our  our testing and simulation applications 61850 Avenue and 61850 SCL Runner, we could also enjoy the growth of toolset license sales in Europe, Asia and America.
Looking forward to the continuation of good co-operation with our customers !
Welcome to collect our new information leaflets on the following testing and simulation tools:
Congratulations to our customer - licensee !
On August 1, 2022 our customer Elektrometal Energetyka S.A. was granted a UCA IUG certificate of the IEC 61850 Ed.2 standard conformance tested on their bay controller e2TANGO-800. The conformance test conclusion is also applicable to three other product variants based on the same hardware and software: e2TANGO-600, e2TANGO-1000 and e2TANGO-1200.
The implementation of the IEC 61850 server interface in e2TANGO family of bay controllers was based on the licensed INFO TECH IEC61850 Software Library.
During February-March 2022 INFO TECH team performed a conformance pre-test of the e2TANGO-800 bay controller, allowing our customer to successfully approach the official conformance test in DNV laboratory.
In this way the published UCA IUG list of the IEC 61850 certified products includes already 37 positions describing products based on INFO TECH Library. Several of these certificates are applicable to multiple product variants, which allows us to estimate that the licensed INFO TECH software is used in more than 3.5 % of the conformance tested products world-wide. 
The end of pandemic restrictions restored the long awaited opportunity to meet in person and replace the remote sessions with stationary courses based on true IEC 61850 networks. Customer response to our winter offering of hands-on IEC 61850 trainings indeed exceeded our expectations. 
As a result of this big interest, during weeks 17-22 we organized three IEC 61850 training sessions, each taking 3 days with agenda including basic introductory topics for beginners as well as advanced topics for developers, testers and integrators. Two sessions were arranged as private, dedicated to specific customers. And during May 31 - June 2 we organized an already traditional open IEC 61850 training session taking place in LINTE2 Laboratory in co-operation with Gdansk University of Technology, Faculty of Electrical and Control Engineering.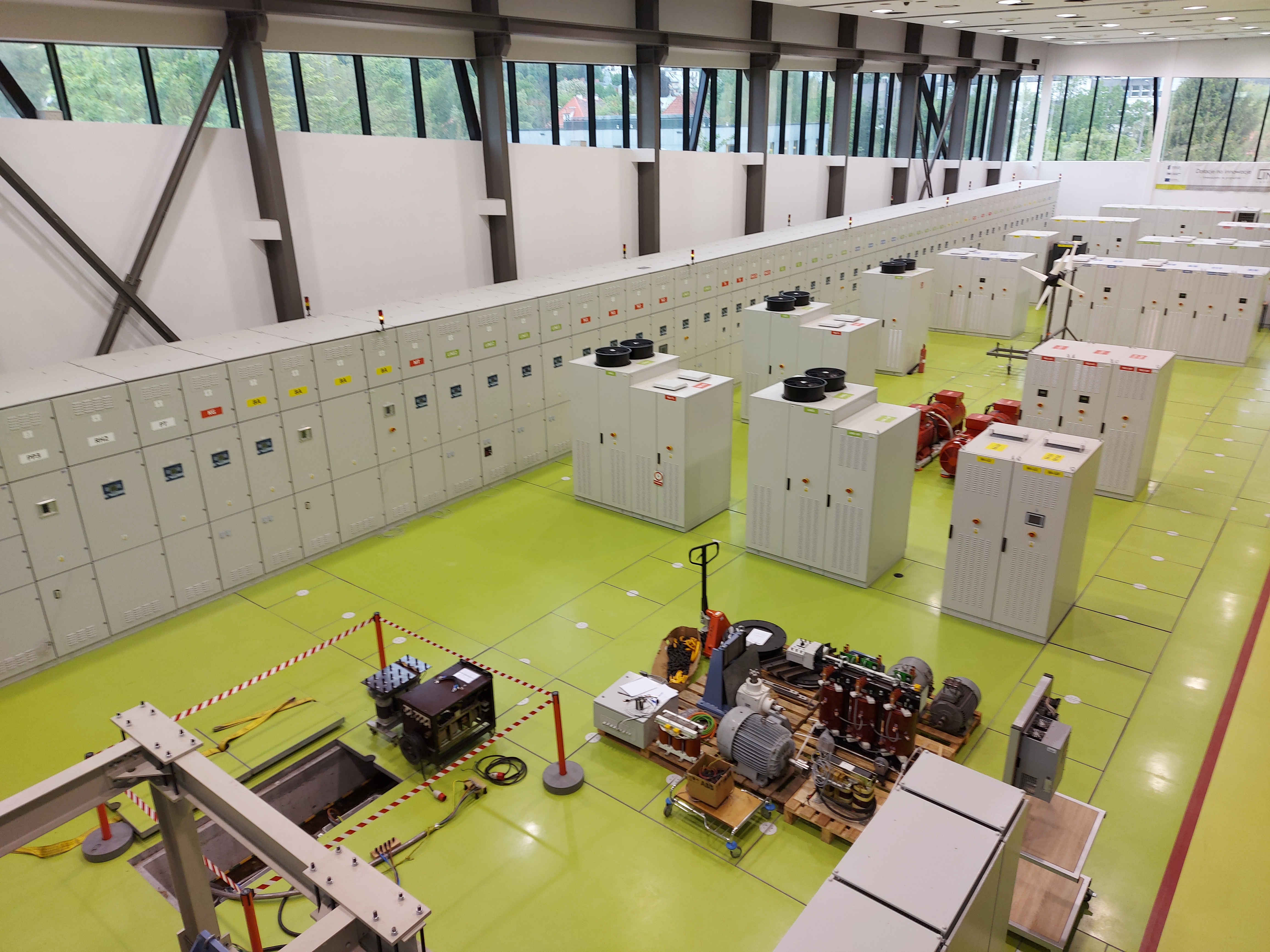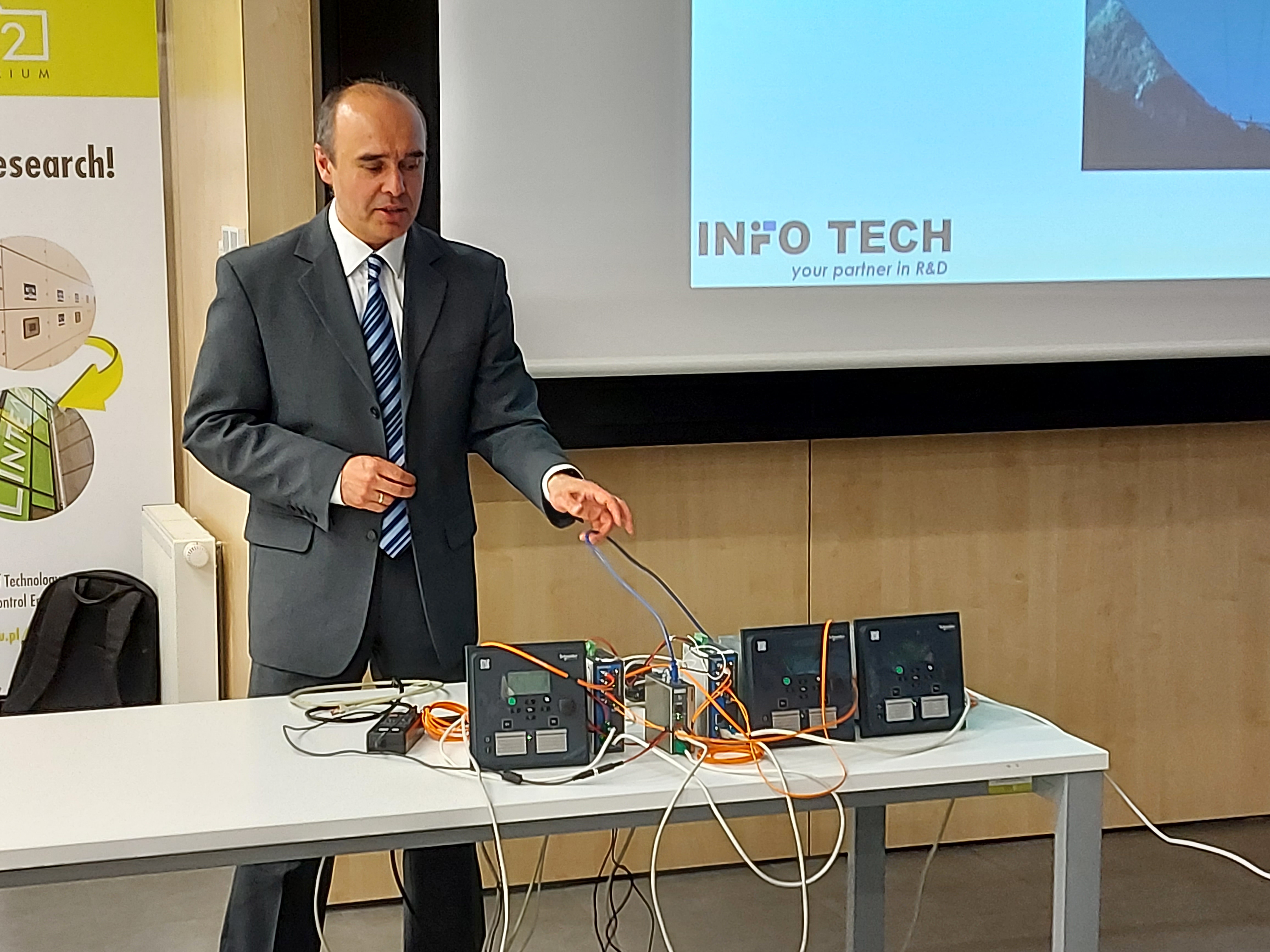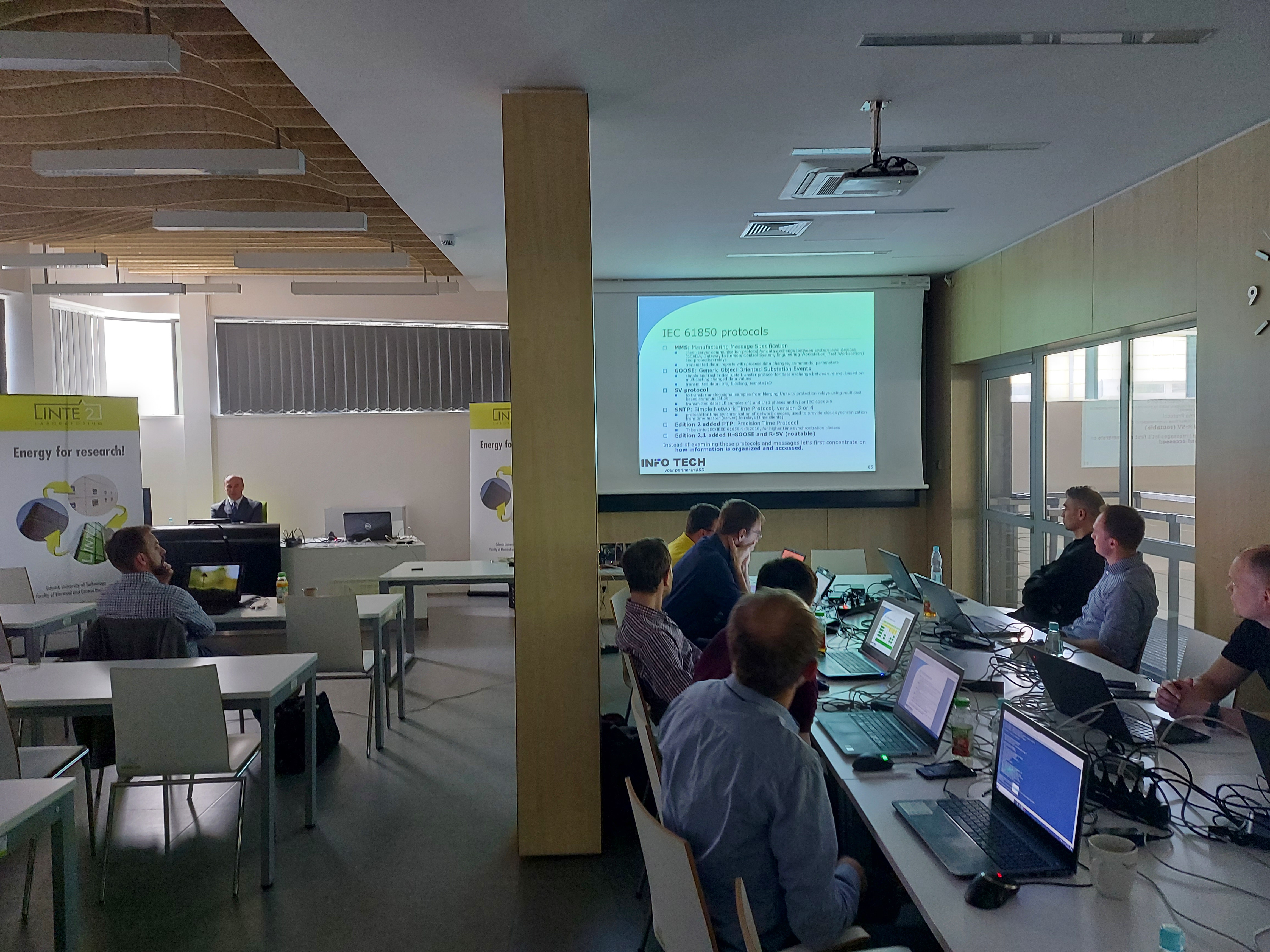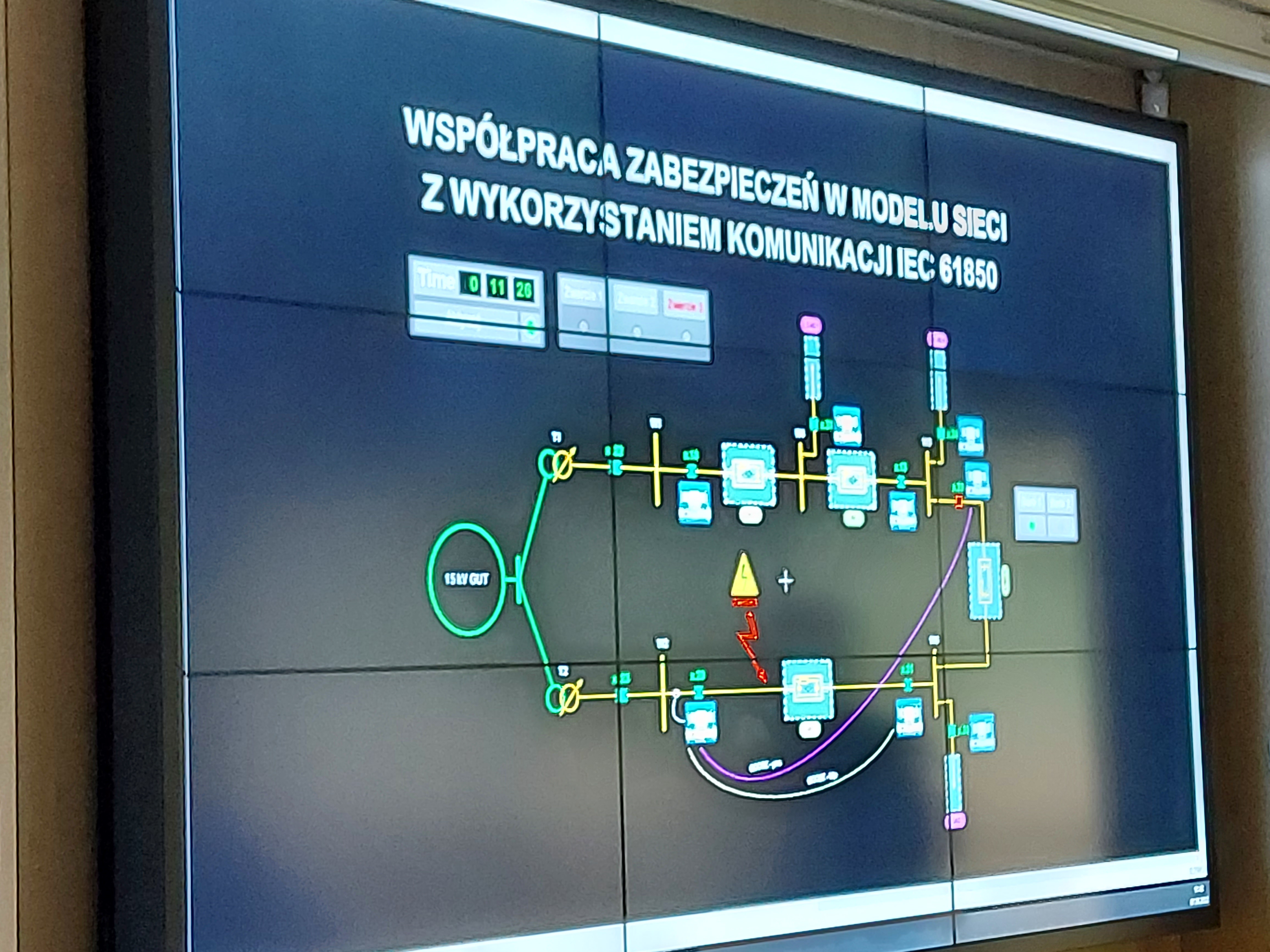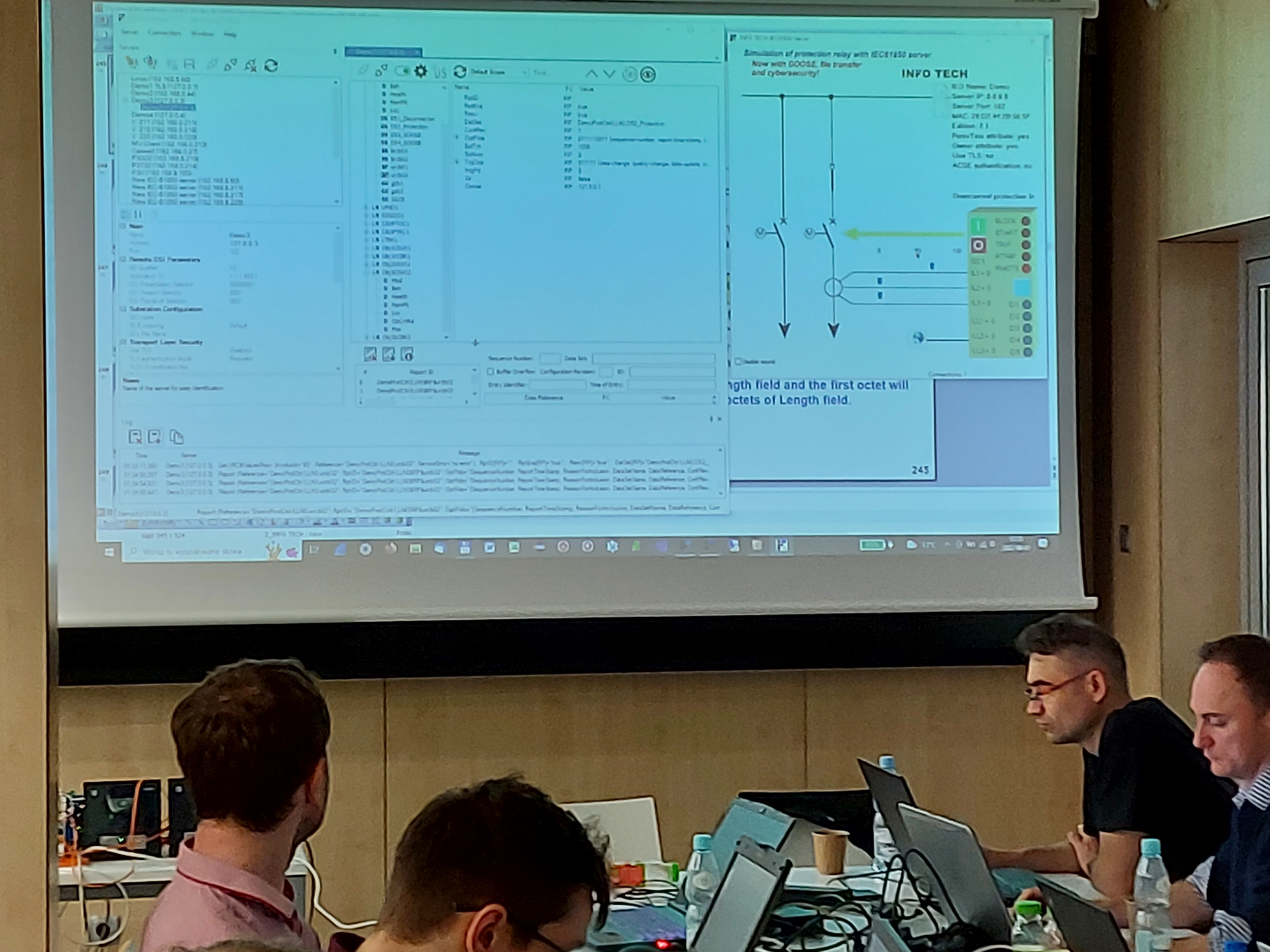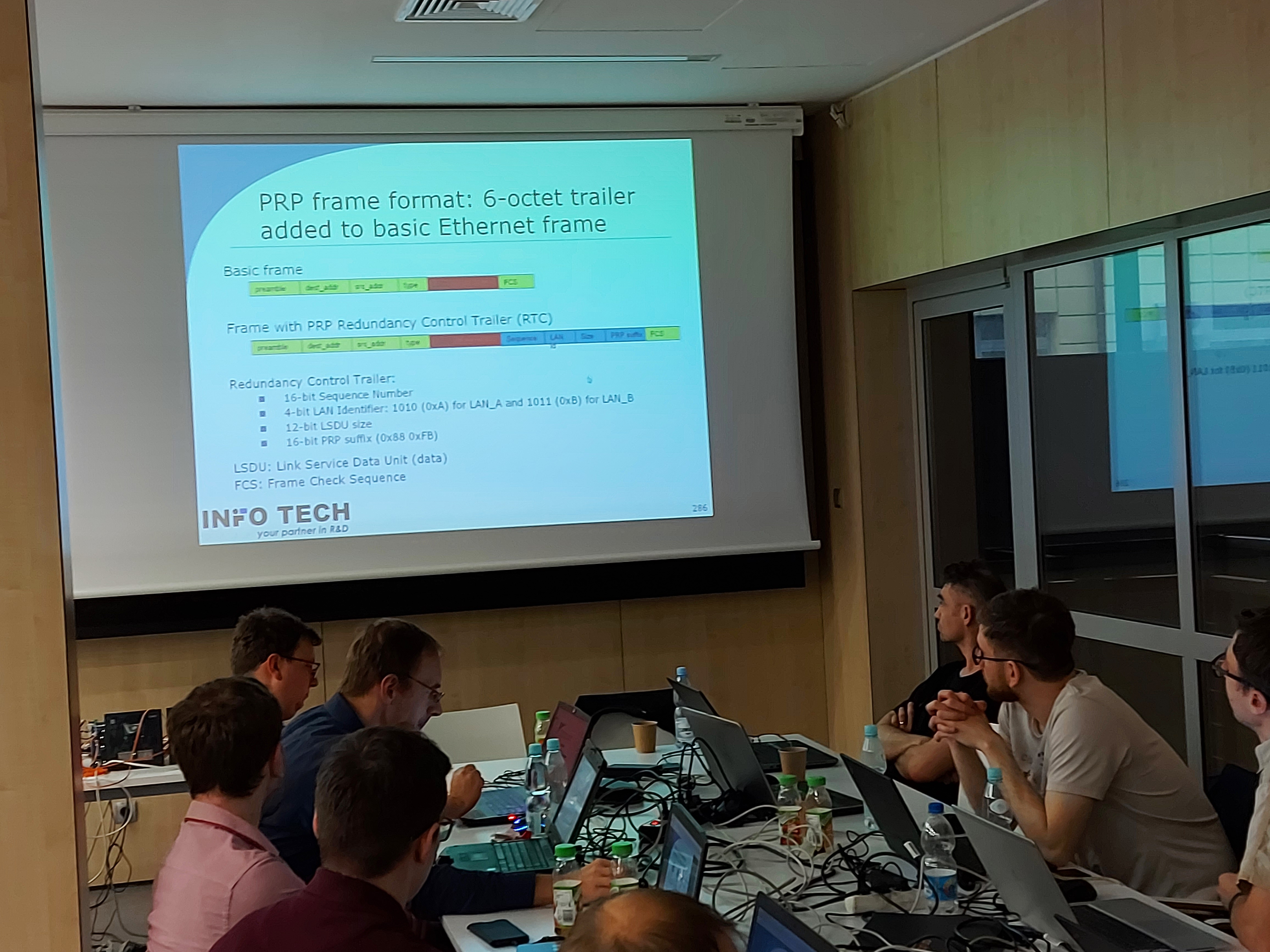 The 3 training sessions gathered 39 participants from 13 companies and institutions - thank you very much! 
Our courses collected the following ratings in the evaluation scale from 0 (lowest) to 5 (highest):
Session in week 17:
Training material rated 4.5
Competence of instructors rated 4.9
Significance to participant's work rated 3.6
Novelty of acquired information rated 4.7
General evaluation of the training rated 4.1
Session in week 21:
Training material rated 4.7
Competence of instructors rated 4.9
Significance to participant's work rated 4.4
Novelty of acquired information rated 3.9
General evaluation of the training rated 4.3
Session in week 22:
Training material rated 4.7
Competence of instructors rated 4.9
Significance to participant's work rated 3.8
Novelty of acquired information rated 4.3
General evaluation of the training rated 4.2