Welcome to collect our new information leaflets on the following testing and simulation tools:
Congratulations to our customer - licensee !
On August 1, 2022 our customer Elektrometal Energetyka S.A. was granted a UCA IUG certificate of the IEC 61850 Ed.2 standard conformance tested on their bay controller e2TANGO-800. The conformance test conclusion is also applicable to three other product variants based on the same hardware and software: e2TANGO-600, e2TANGO-1000 and e2TANGO-1200.
The implementation of the IEC 61850 server interface in e2TANGO family of bay controllers was based on the licensed INFO TECH IEC61850 Software Library.
During February-March 2022 INFO TECH team performed a conformance pre-test of the e2TANGO-800 bay controller, allowing our customer to successfully approach the official conformance test in DNV laboratory.
In this way the published UCA IUG list of the IEC 61850 certified products includes already 37 positions describing products based on INFO TECH Library. Several of these certificates are applicable to multiple product variants, which allows us to estimate that the licensed INFO TECH software is used in more than 3.5 % of the conformance tested products world-wide. 
The end of pandemic restrictions restored the long awaited opportunity to meet in person and replace the remote sessions with stationary courses based on true IEC 61850 networks. Customer response to our winter offering of hands-on IEC 61850 trainings indeed exceeded our expectations. 
As a result of this big interest, during weeks 17-22 we organized three IEC 61850 training sessions, each taking 3 days with agenda including basic introductory topics for beginners as well as advanced topics for developers, testers and integrators. Two sessions were arranged as private, dedicated to specific customers. And during May 31 - June 2 we organized an already traditional open IEC 61850 training session taking place in LINTE2 Laboratory in co-operation with Gdansk University of Technology, Faculty of Electrical and Control Engineering.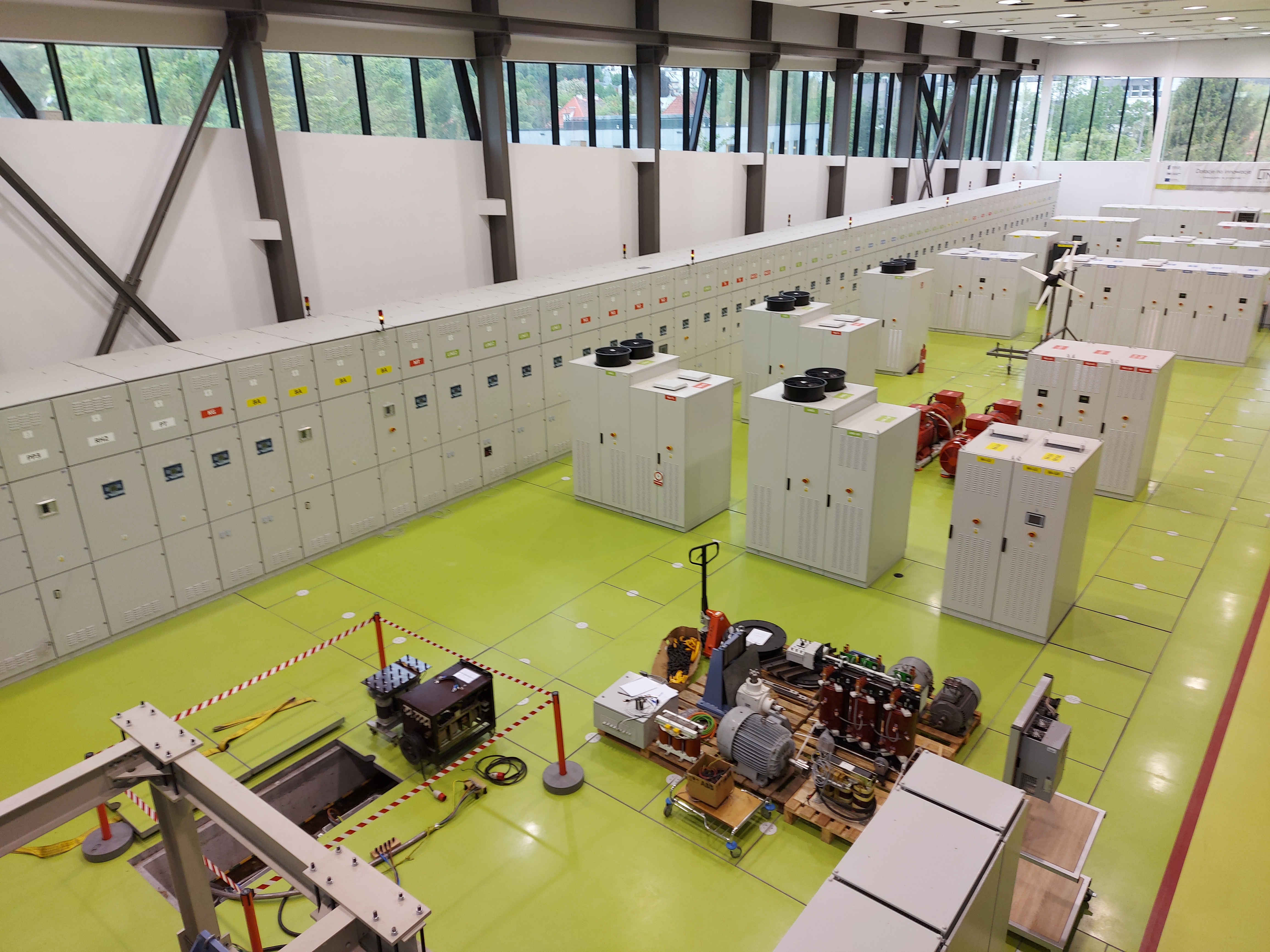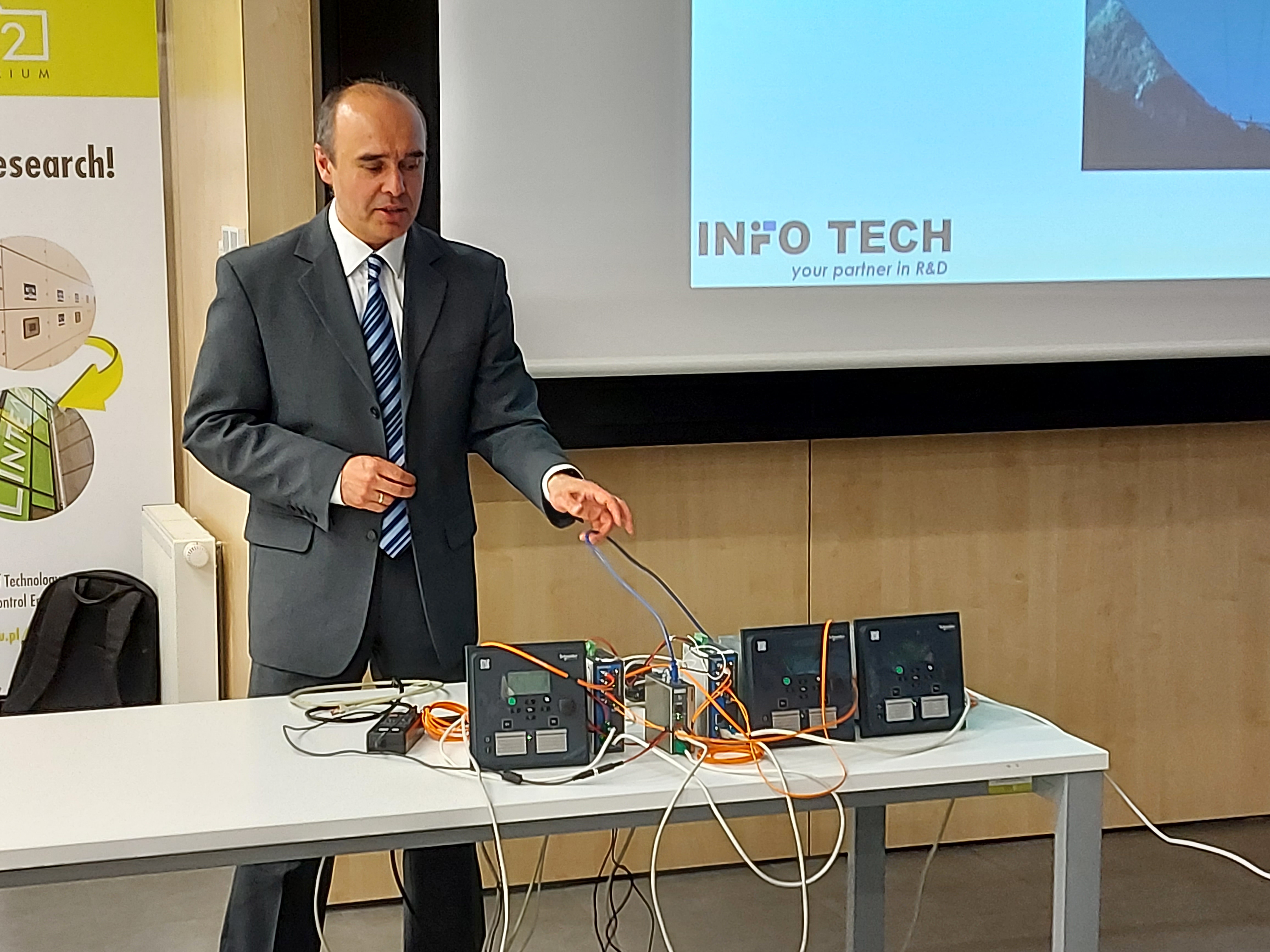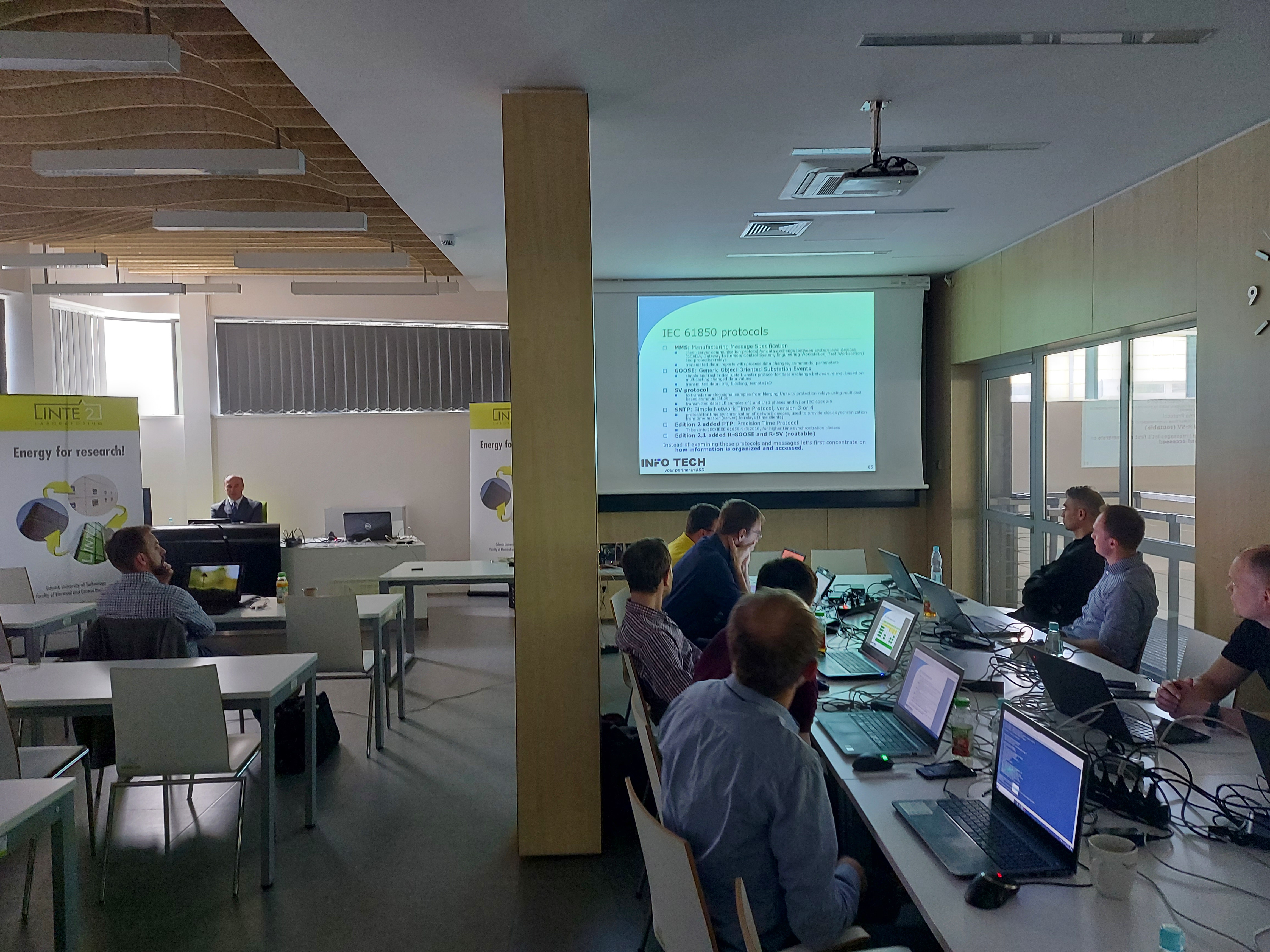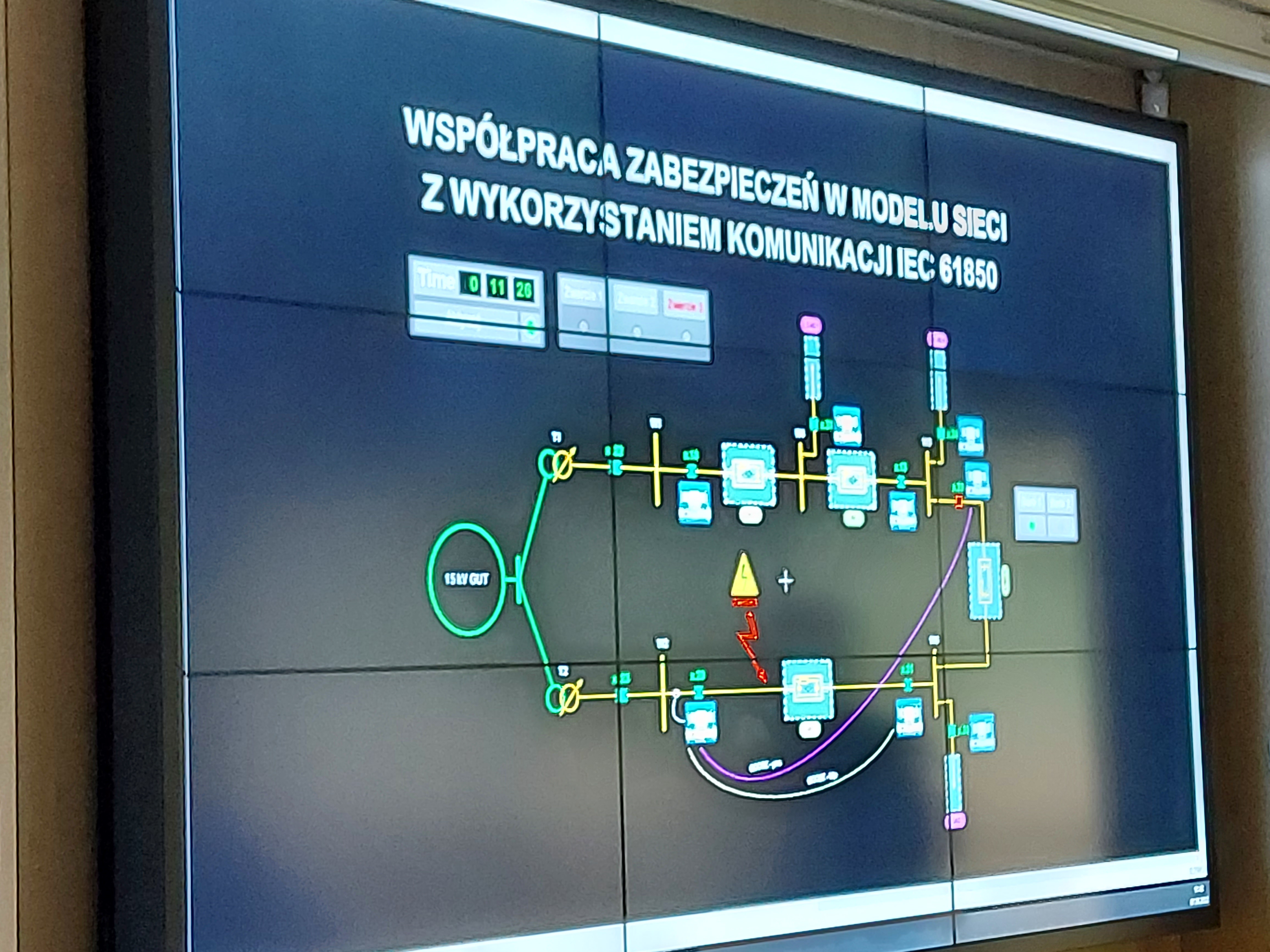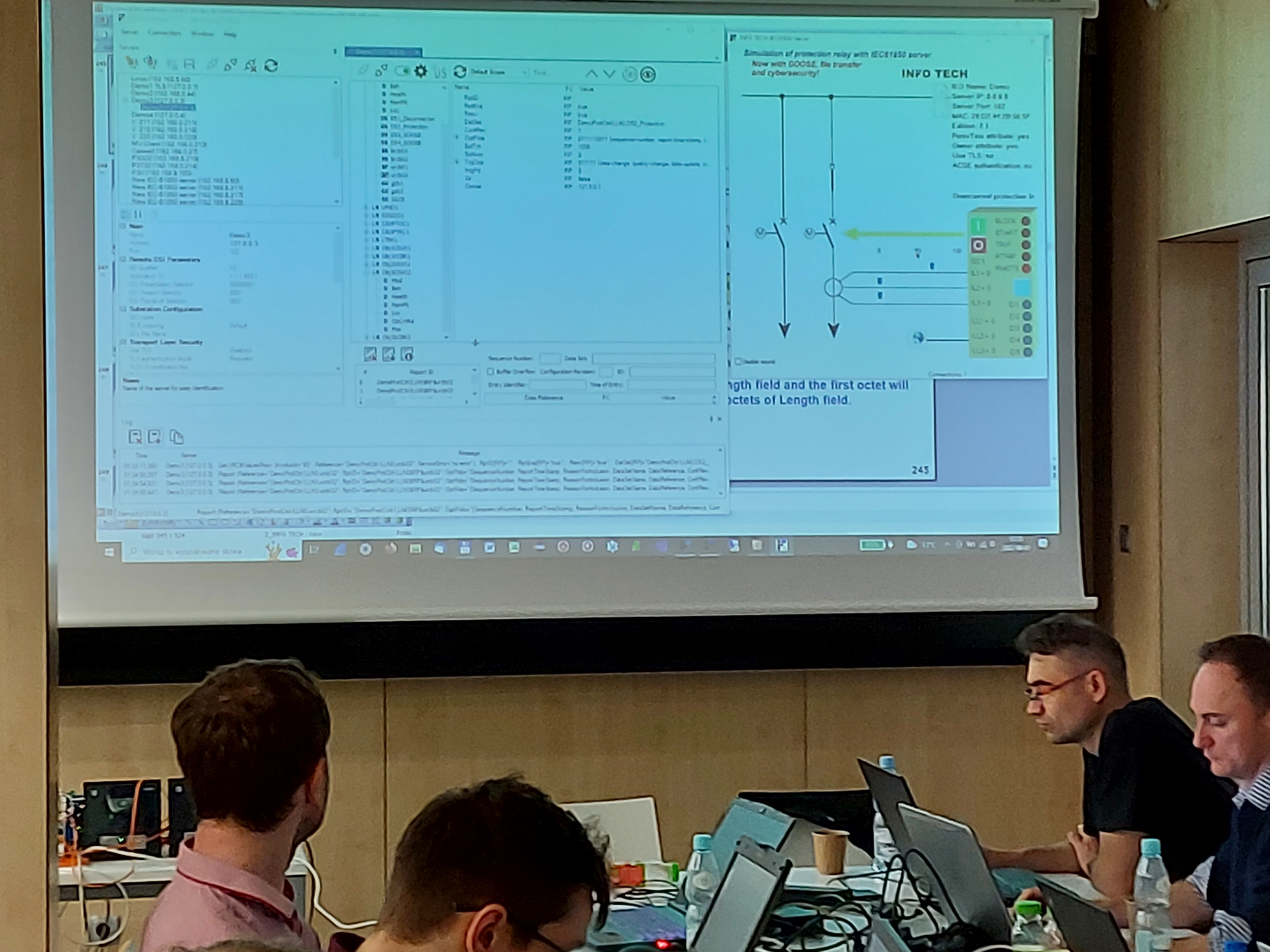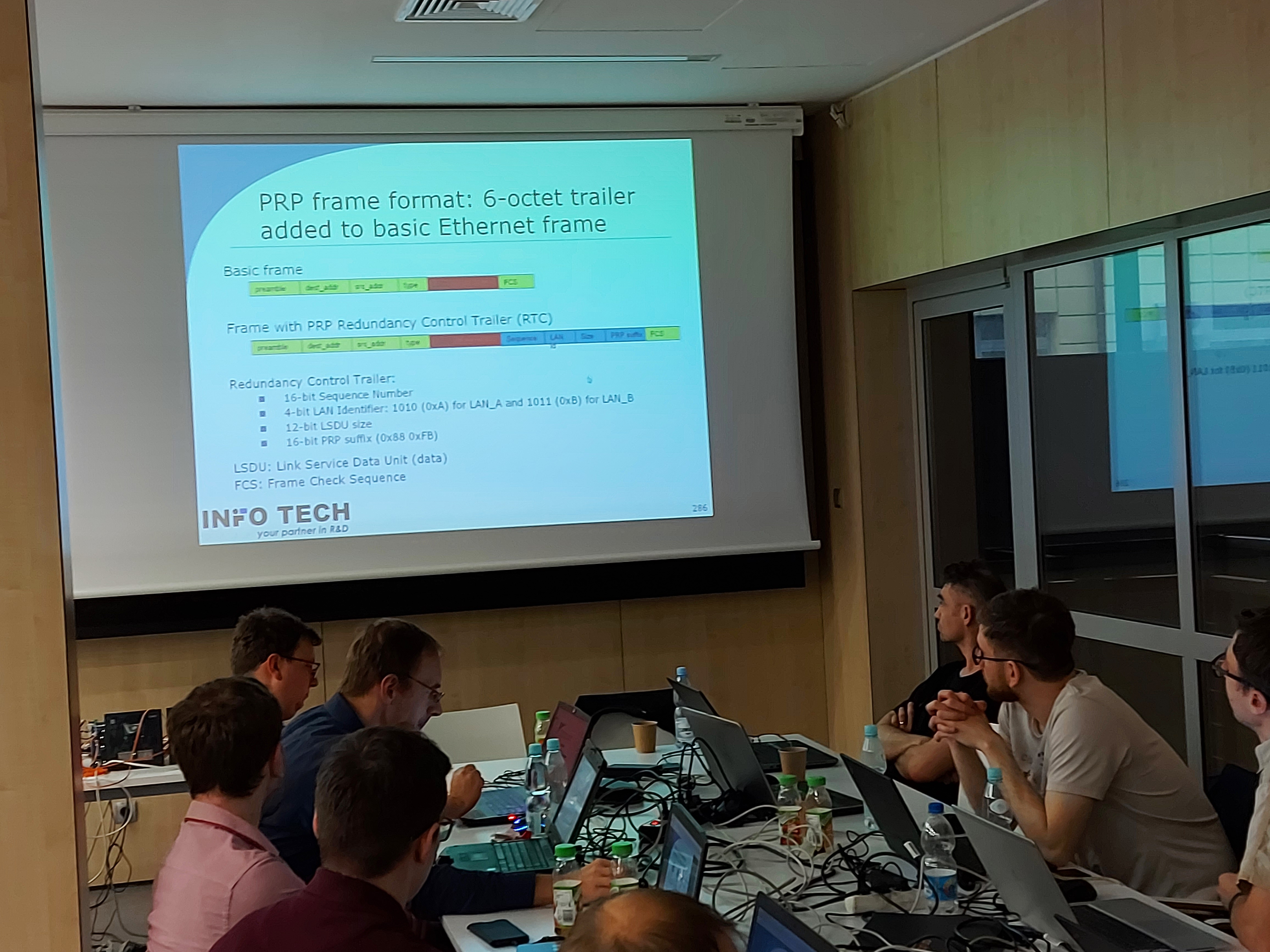 The 3 training sessions gathered 39 participants from 13 companies and institutions - thank you very much! 
Our courses collected the following ratings in the evaluation scale from 0 (lowest) to 5 (highest):
Session in week 17:
Training material rated 4.5
Competence of instructors rated 4.9
Significance to participant's work rated 3.6
Novelty of acquired information rated 4.7
General evaluation of the training rated 4.1
Session in week 21:
Training material rated 4.7
Competence of instructors rated 4.9
Significance to participant's work rated 4.4
Novelty of acquired information rated 3.9
General evaluation of the training rated 4.3
Session in week 22:
Training material rated 4.7
Competence of instructors rated 4.9
Significance to participant's work rated 3.8
Novelty of acquired information rated 4.3
General evaluation of the training rated 4.2
During January 10-18, 2022, in co-operation with our partner company CB Softplus from Thailand, INFO TECH provided a remote training course on the IEC 61850 communications, combining basic and advanced parts of our agenda.
Thanks to CB Softplus activities several companies from Thailand could gain comprehesive knowledge of this most important standard for the power utility communication systems:
1. Precise System & Project Co., Ltd. (5 persons)
2. Italthai Engineering Co., Ltd. (2 persons)
3. Hitachi Energy (Thailand) Co., Ltd. (2 persons)
4. Independent researcher (Dr. Kittiphan Techakittiroj)
5. CB softplus Co., Ltd. (3 persons)
CB Softplus will be also representing INFO TECH in further activities, providing products & services such as IEC 61850 libraries, IEC 61850 toolsets, trainings and consultancy to serve the upcoming projects & research in Thailand.

During the year 2021 the source code license to INFO TECH IEC 61850 Software Library was purchased by 5 customers while 2 new companies decided to use our binary libraries for MS Windows platforms.
We also assisted our new and long term customers in the Library-based implementation of the IEC 61850 interfaces in the target products. Some of these development activities already aim at Edition 2.1 of the standard.
Our customers obtained 3 new IEC 61850 conformance certificates granted by the UCA IUG. In this way the INFO TECH reference list is already composed of 35 conformance certificates: 32 for server devices and 3 for client devices !
After adding the support of IEC 61850 Edition 2.1 to our  our testing and simulation applikcations 61850 Avenue and 61850 SCL Runner, we could also enjoy the growth of toolset license sales in Europe, Asia, North America and Africa.
We are pround that despite of the second year of the global pandemic situation and uncertainities of the economic growth, it was possible to retain the strong co-operation with our key customers, for whom INFO TECH software and the related services bring true and unreplaceable added value to their products. Thank You All for this !